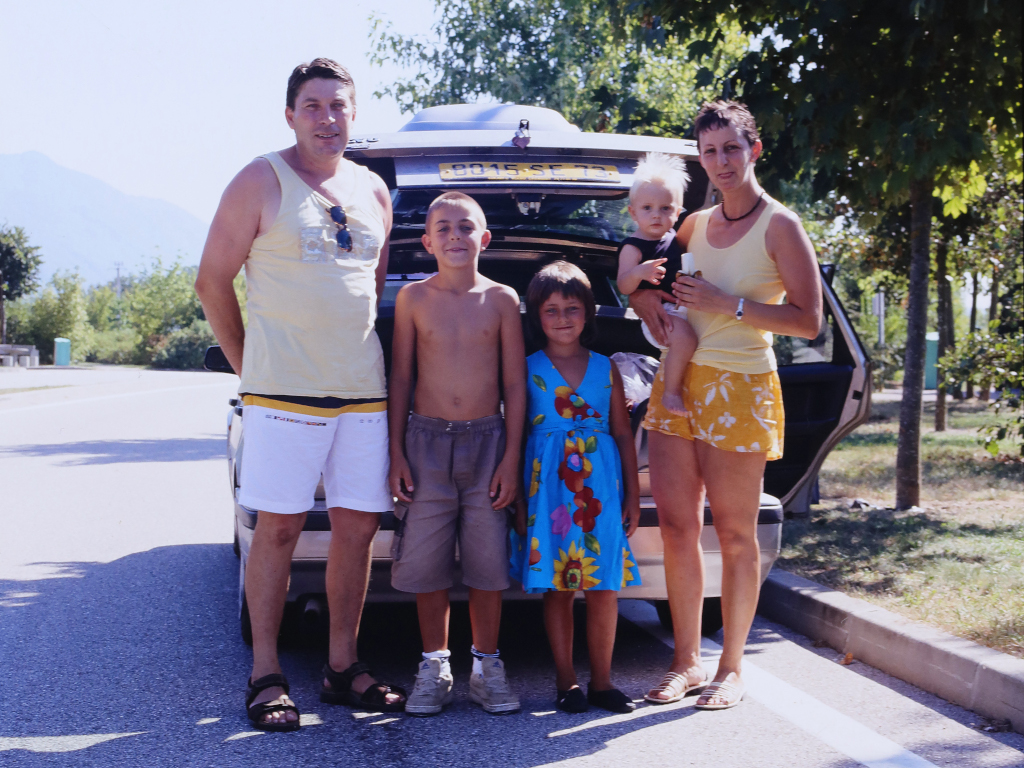 August 16, 2000. Unity of time and place. That is to say, time is the blink of an eye and place is the infinity of space. Twenty years later, this series bears witness to a century, the 20th century, of which everyone prefers to keep sepia-colored memories.
Families united, separated, united, summer holidays bring together grandparents, parents, children and pets.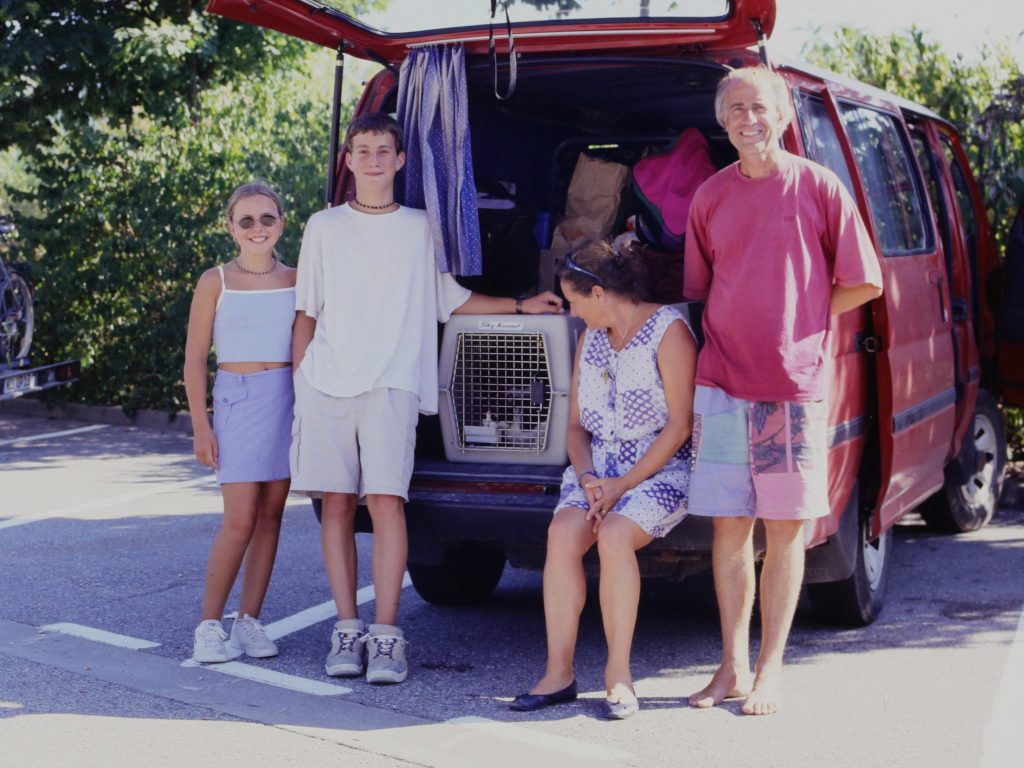 The times of the journey, in an accepted and painful promiscuity, are all collected in the cockpit of a car.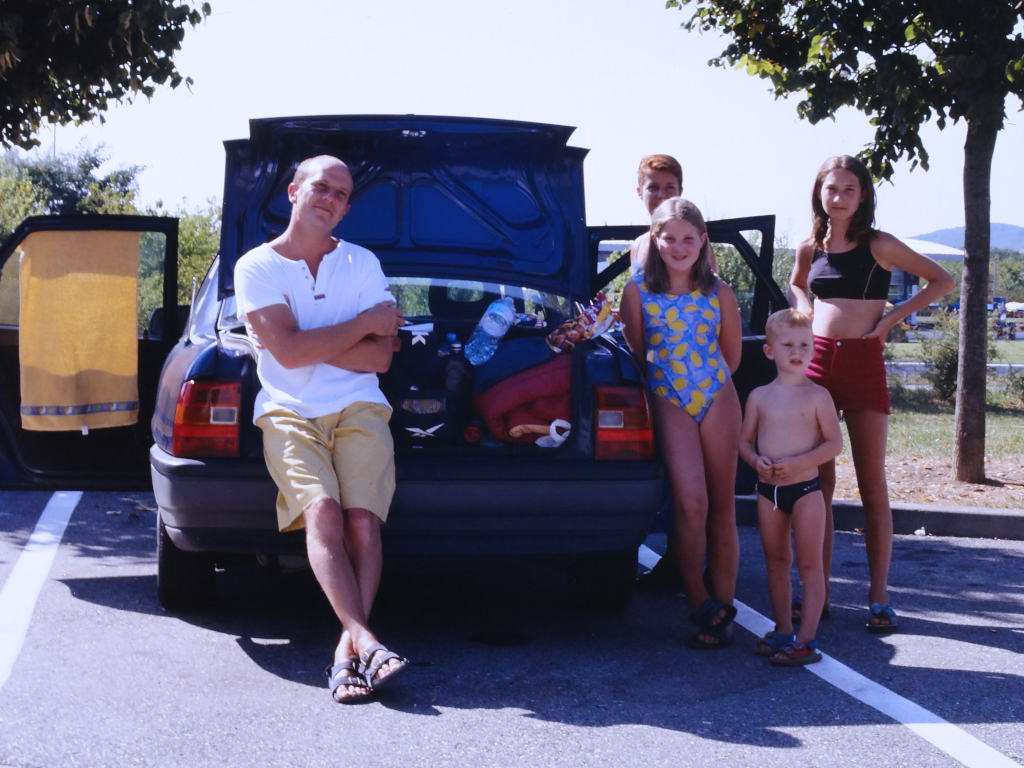 In the summer of 2000 I had chosen the date of August 16 to make a series of family portraits for 24 hours at the Porte de la Drôme rest area, on the edge of the A 49 motorway.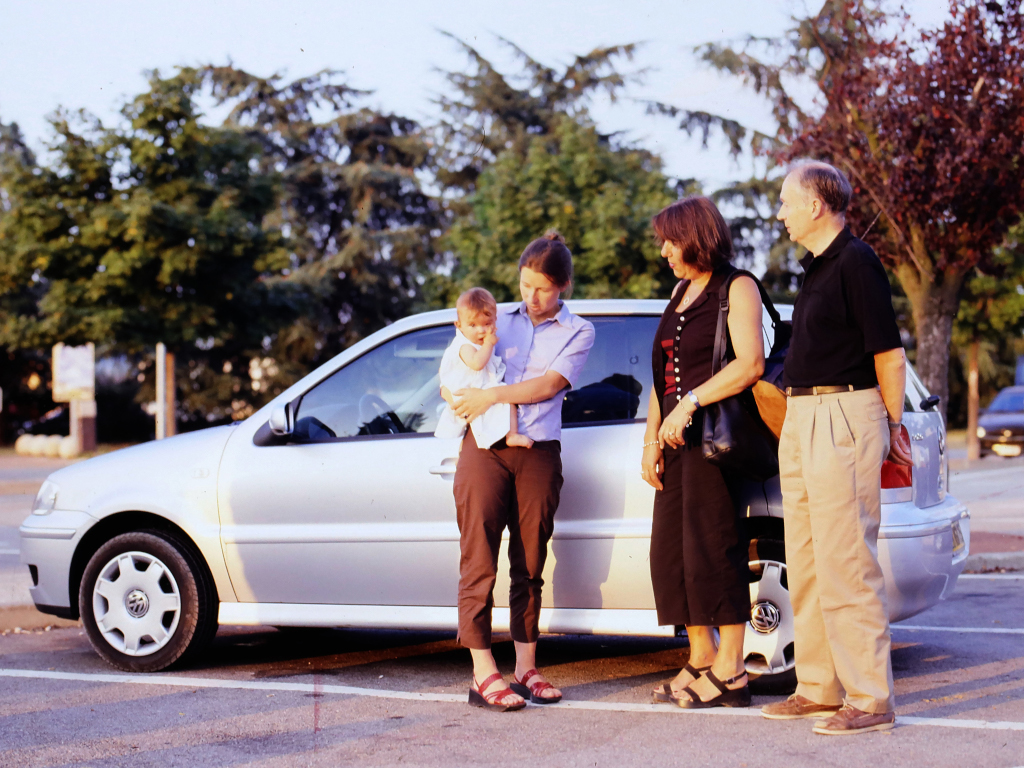 On August 16 between Valence and Grenoble, for many, the holidays are about to end. On the way back, the coffers are full, even the memories, full of memories.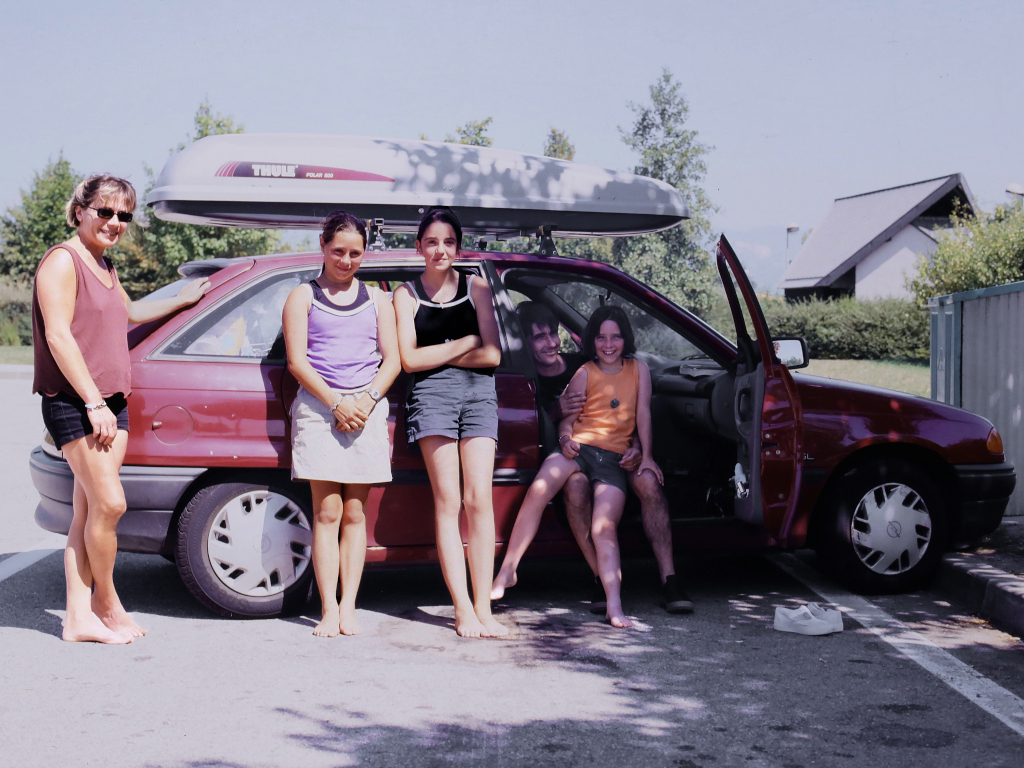 When they stopped in the parking lot, I explained to the vacationers the meaning of this photographic project. I have emphasized the singularity of this uniqueness of time and place on this motorway service area.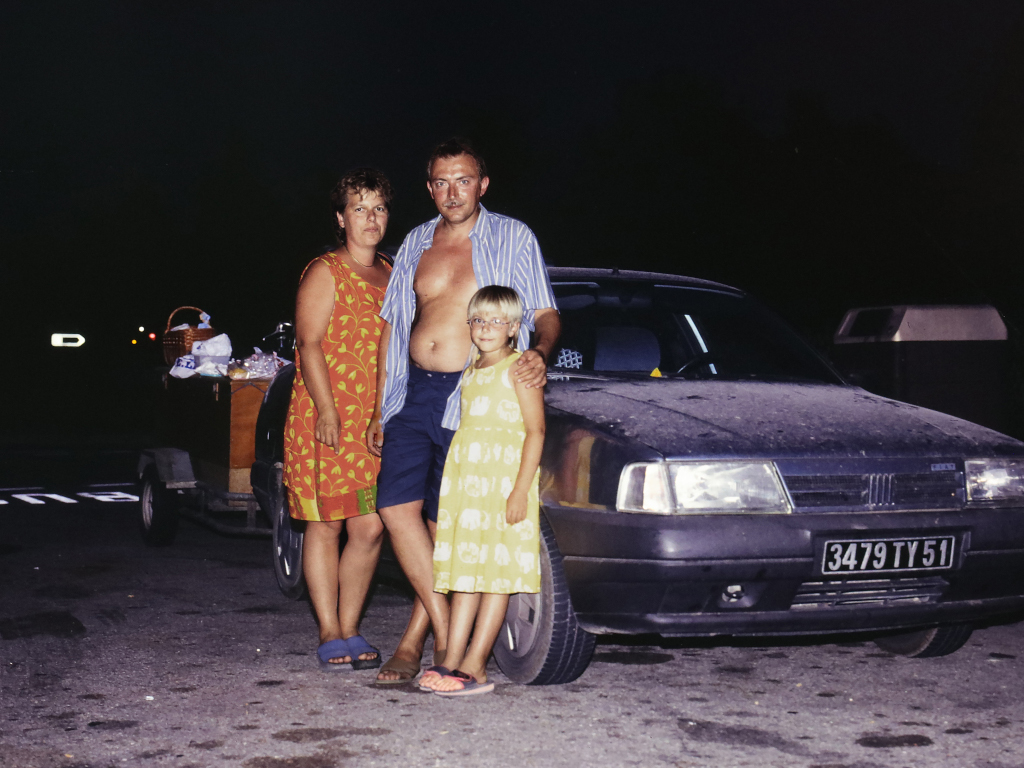 Most of the vacationers who approached spontaneously agreed to pose in front of their car and participate in the production of this series of portraits of nomadic families during this summer.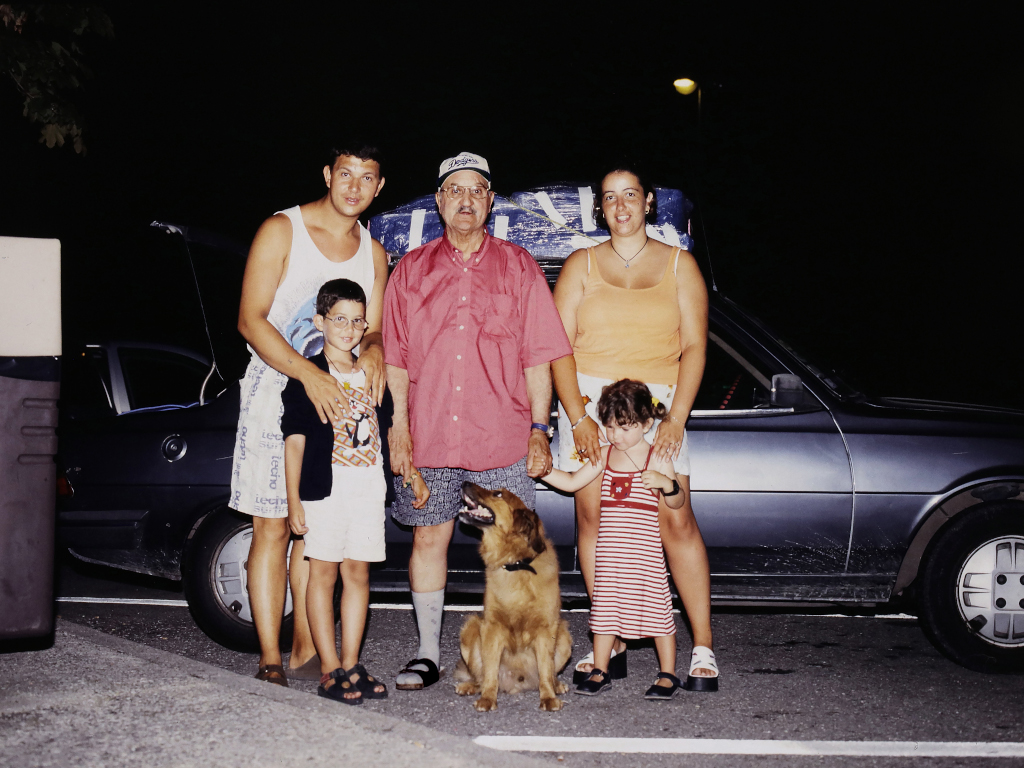 Architecture photographers are regularly confronted with the angry reactions of passers-by who claim, sometimes with real aggression, their image rights, regardless of whether they have been photographed or not …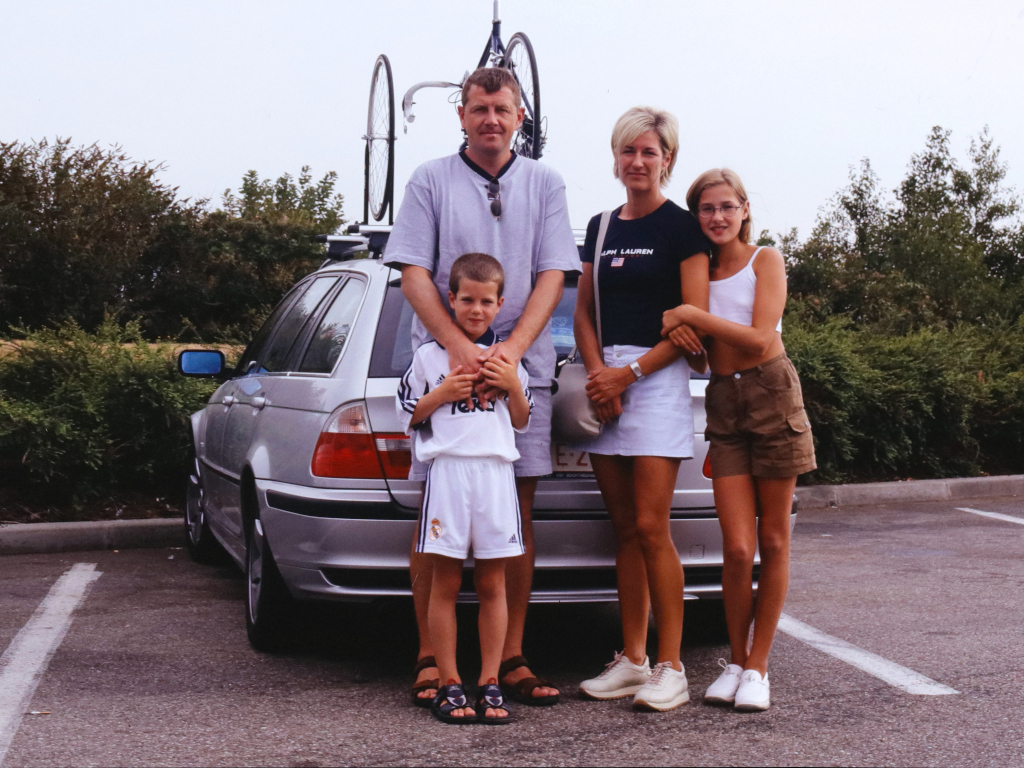 I would like to thank in particular all those who have lent themselves to this photographic game, to this moment of exchange, to this warm complicity, giving right to the image and a few frozen seconds on a film that was not yet digital.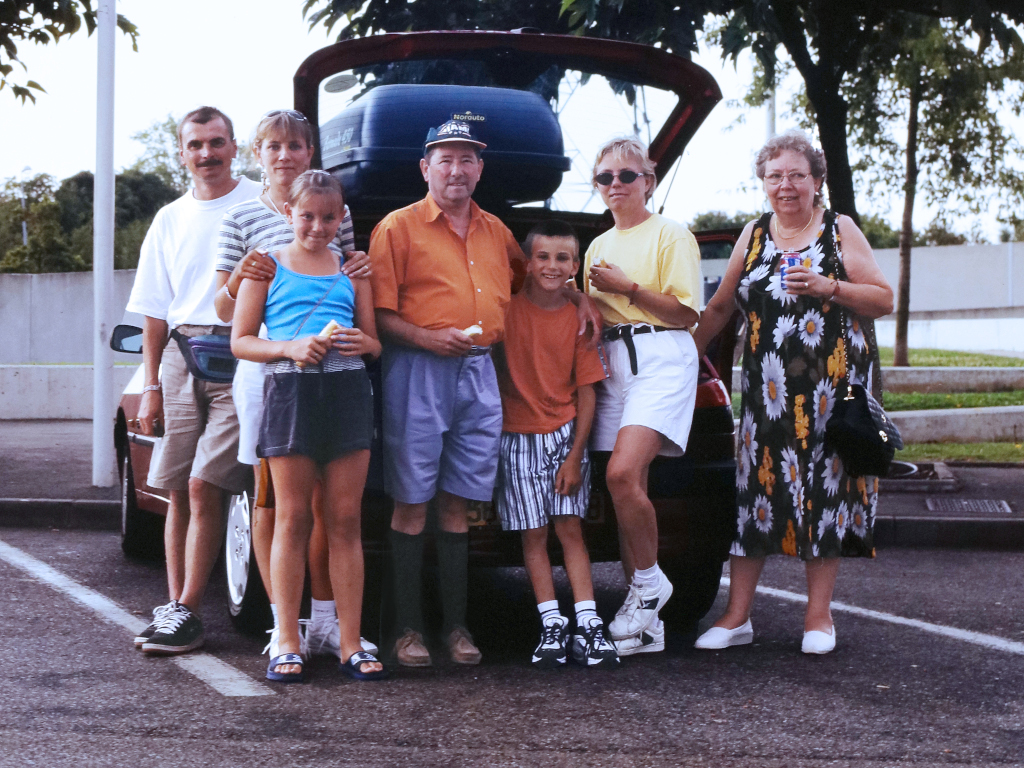 22 years later, these portraits testify to a not-so-distant time when selfies had not yet appeared.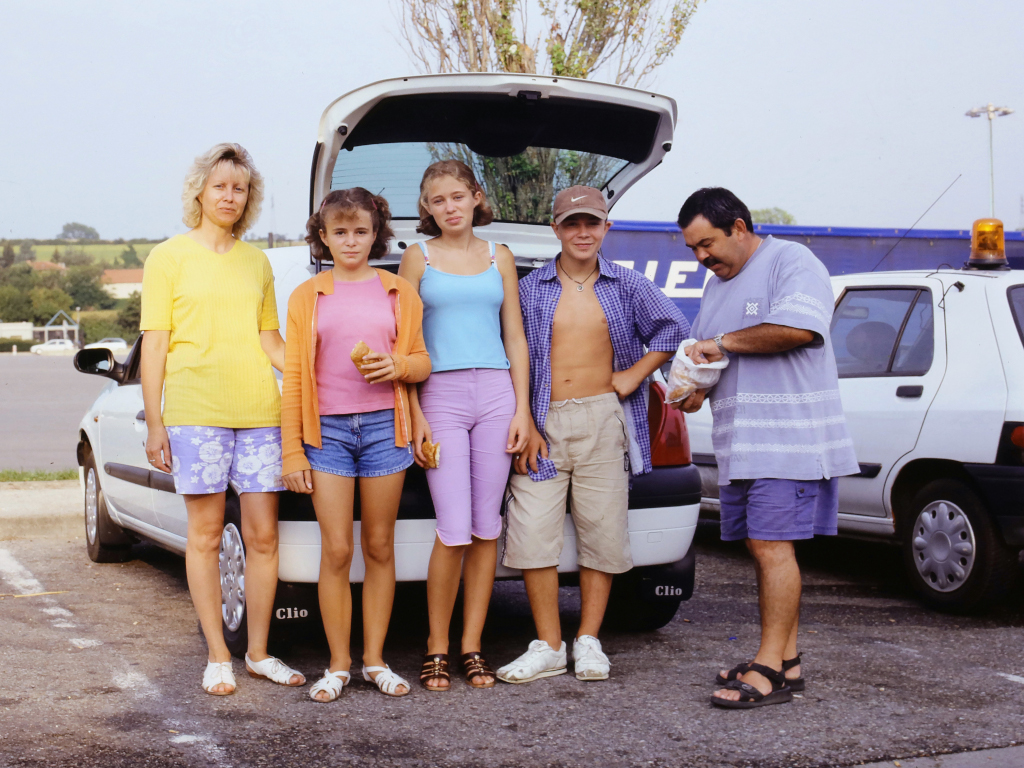 In 2022, all the children in this series have become adults, parents whom I may find in a motorway rest area for a new photographic series.
Continues…
Jean Pierre Porcher
(Re) discover the chronicles of Jean Pierre Porcher
Read the book From Saint-Lazare to Shanghai or the story of a disappearance (Editions Chroniques)
Learn more about the work of Jean Pierre Porcher