By Nicola Shubrook – Registered Nutritionist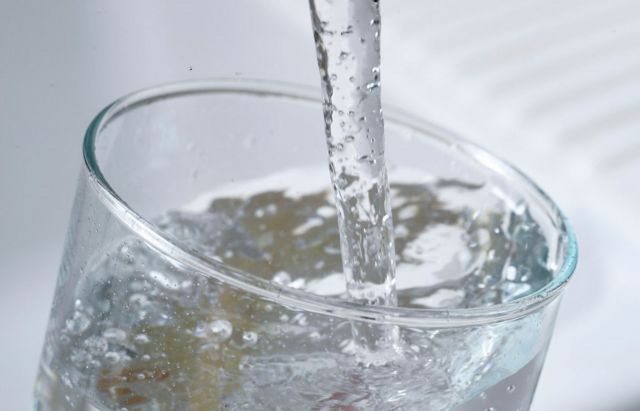 We all know it's important to stay hydrated, but why? We asked certified nutritionist Nicola Shubrook to explain the five main benefits of drinking enough water.
What is water?
Water is a colorless liquid composed of hydrogen and oxygen (H20). It is essential for life, even if it does not provide calories.
Drinking adequate amounts of water, or staying hydrated, is the first rule of health and nutrition.
Our bodies can last weeks without food, but only days without water.
It makes sense when we know that our bodies are about 60% water and that dehydration can have physical and mental consequences.
Nutritional benefits of water
The exact nutritional composition of your glass of water depends on its source.
Mineral water and spring water, which usually comes from underground reservoirs and springs, can provide additional nutrients in the form of minerals such as calcium and magnesium.
What are the top 5 health benefits of drinking water?
1. It can improve memory and mood
Research has shown that even mild dehydration can affect the memory and mood of everyone from infants to the elderly.
Hydration impacts the brain, as well as the body, and research has shown that even mild dehydration can negatively impact mood and increase anxiety.
Lack of water can also increase the risk of a headache or migraine in some people.
2. Can help maintain weight
The brain doesn't really make the difference between hunger and thirst, so we often confuse thirst with a "sugar craving". The next time you crave something sweet, try a glass of water first.
Staying hydrated can also help maintain weight. Research has shown that drinking water before a meal can make you feel fuller and thus promote weight loss by suppressing your appetite.
This is what emerges from a 2015 study in which soft drinks were replaced by water. The results showed that it could lead to greater weight reduction and better insulin resistance.
3. It can improve athletic performance
A lot of research has been done on the effects of hydration or dehydration in athletes, and virtually all of the results conclude that dehydration not only affects athletic performance, but also physiological functions.
4. Can prevent constipation
Water helps "get things done" in the digestive system, so staying hydrated can help prevent constipation in children, adults, and the elderly. It would seem that sparkling water is also particularly beneficial.
5. It can support urinary tract health
Poor hydration can increase the risk of kidney stones developing or recurring in some people.
Studies have also shown that drinking adequate amounts of water can reduce the risk of bladder and urinary tract infections, including cystitis, in women.
How much water is recommended?
The NHS (UK Public Health Service) recommends the average adult to consume 6-8 glasses or cups of moisturizer every day.
This includes low-fat milks, low-sugar or sugar-free drinks, tea, and coffee.
However, this can vary depending on age, gender and activity level. For example, you may need more water if you are exercising or if it is hot.
– ———————————————— ————————————————
This article was reviewed on February 10, 2021 by Kerry Torrens. Nicola Shubrook is a nutrition therapist and works with private clients and the corporate sector. She is an accredited member of the British Association for Nutrition and Lifestyle Medicine (BANT) and the Complementary & Natural Healthcare Council (CNHC).