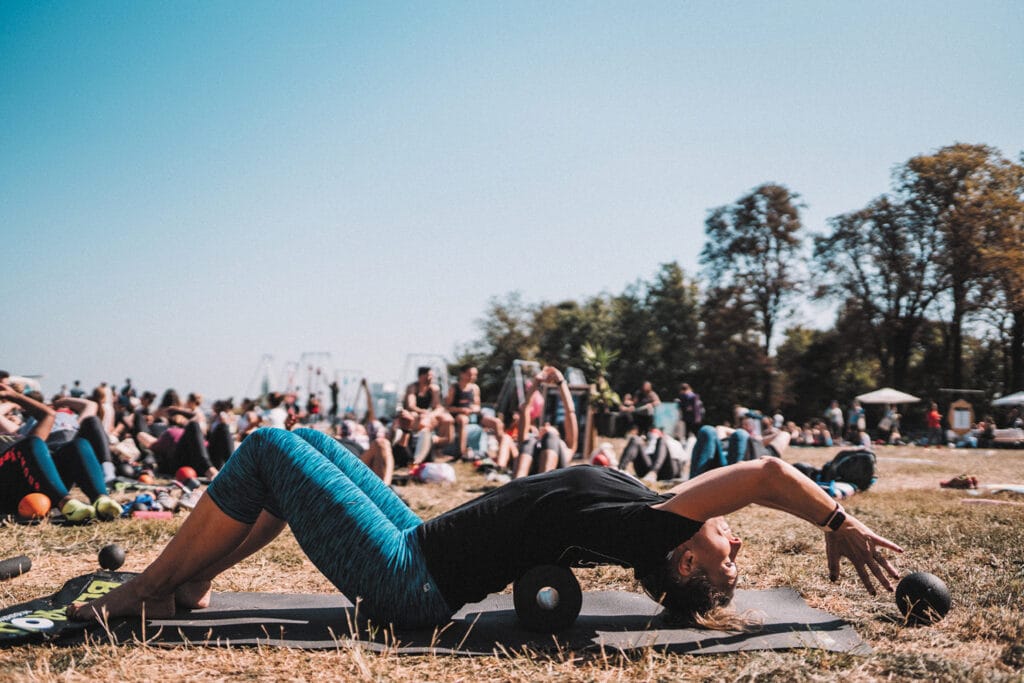 We have already told you about Géraldine Lizard in Doc du Sport. He was our athletic trainer to accompany us on the Trek'in Gazelles! Always in top shape and motivated, he leads a life at 200mph. She is a fitness, pilates, stretching, yoga instructor… she is also a press officer and adventurous runner! Hyperactive mom, she never stops … But how does she keep up and never get hurt? We wanted to know more …
Why is it interesting to practice fitness in combination with running?
These two activities are complementary. The combination of running and physical preparation optimizes performance. Fitness is the best way to strengthen your thighs and back, which is very important when running. Fitness also avoids injuries because it allows you to work on the mobility of the ankles, knees and pelvis. In summary, you build muscle and become less stiff. Thanks to these different and fun practices, fitness makes you work on cardio, it's an alternative to running that works very well.

What's your training pace?
I train on the run on weekends. During the week I have 2 or 3 cardio lessons and 2 or 3 strength training lessons. Sometimes I do a cardio and strengthening session. I don't need to go running anymore because I already work a lot on my cardio in fitness. My physical condition allows me to do this as I have been practicing at this rate for several years.
How is fitness success evolving?
Personalized coaching has been a great success for some time. The diversification of courses and their renewals are also attracting more and more people. Personal support is very important. Practitioners need to be well looked after, especially after the pandemic …
What about yoga in all of this?
You should do another yoga session a week. Regularity is very important in this discipline. The best athletes try their hand more and more, which proves it works! Yoga works on flexibility in addition to other sports. It is a work of deepening, which allows you to refocus on yourself and which brings more knowledge of your body. There are different types of yoga, everything is evolving in its practice, whether it is sweet or sporty. In particular, it helps the runner straighten up and breathe better.
What advice can you give to our readers?
The base obviously remains in the running to keep fit. To work on your cardio, you need to do 3 sports sessions a week combining running and fitness. Choose a cardio session one day and a strength training session the next to improve your performance. Of course, you can increase the number of sessions according to your goals! And by adding a yoga session, you are sure to keep yourself in good shape and avoid injuries! Stay regular and intensify your sessions if you want to progress.