One user managed to get their hands on a Google Pixel Watch. What to find out about the characteristics of the product before its announcement.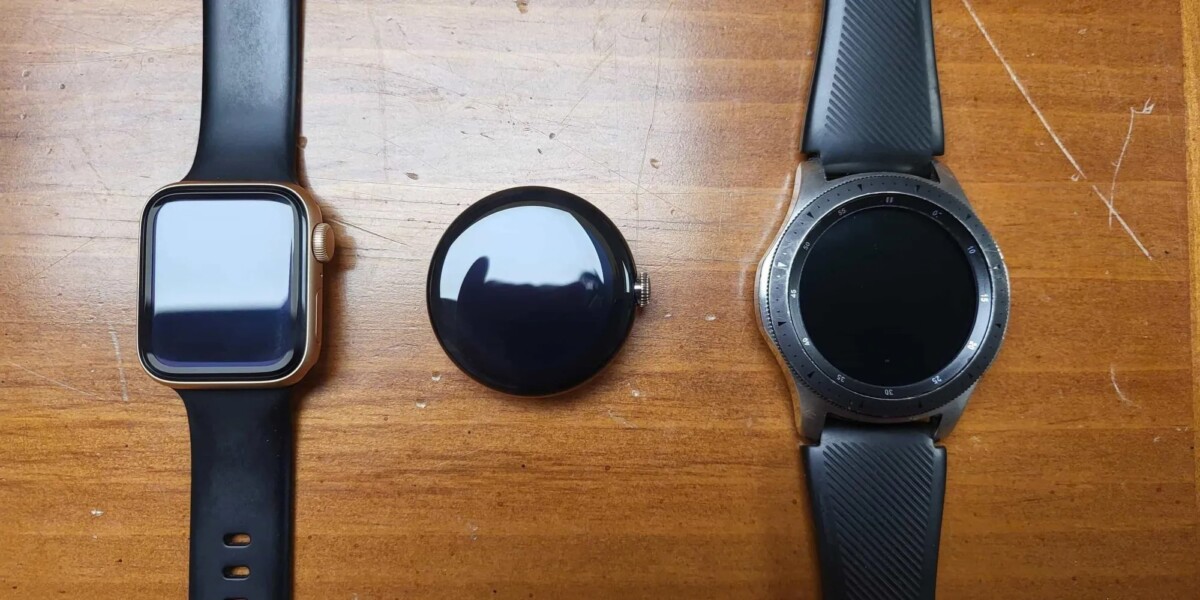 Google has yet to disclose his Pixel Watch yet much awaited. This does not prevent the product from leaking much, with renderings that confirm the designwhere the name confirmed by a registered trademarkbut nothing as specific as the latest leak.
Like an echo of famous story of the iPhone 4 forgotten in a bar, a diner owner in the United States got his hands on a Google Pixel Watch prototype abandoned by a customer. A friend of him, a faithful reader of the Android Central site, identified the product and sent some photos. Since then, the internet user in question has taken the floor on Reddit to reveal all the details about the Google Watch, before Google reveals them.
Round design and Fitbit inspiration
Unfortunately, the device obviously didn't come with a charger and the device had a dead battery. Result, unable to turn it on past a Google logo on startup. Internet user tagtech414 indicated that they tested two Qi chargers and a Power Share charger from Samsung and a Google Pixel 6, with no success.
We can still learn a lot about the device thanks to the photos and observations of the Internet user. In particular, we are entitled to a comparative photo of the watch with an Apple Watch and a Samsung Galaxy Watch. These photos confirm the round design of the Google watch.
Another photo reveals the array of sensors on the back of the watch. The component appears to be similar to that used by Fitbit on Fitbit Charge 5. let's remember that Google acquired Fitbit in 2021 to work on his connected object designs.
This leaves speculation that the Google Pixel Watch may be able to measure VO2max, SpO2 and ECG.
We also learn that the Google Pixel Watch measures 40mm in diameter and 14mm thick and that its weight remains limited to 36g. It is therefore the thickness of the product that particularly impresses, compared to the 9.8 mm of the Galaxy Watch 4 or the 10.7 mm of the Apple Watch Series 7. However, we are talking about a good third of extra thickness.
The Google Pixel Watch is expected to be officially unveiled at Google I / O from 11 to 12 May 2022.
---
To follow us, we invite you to download our app for Android and iOS. You can read our articles, files and watch our latest YouTube videos.