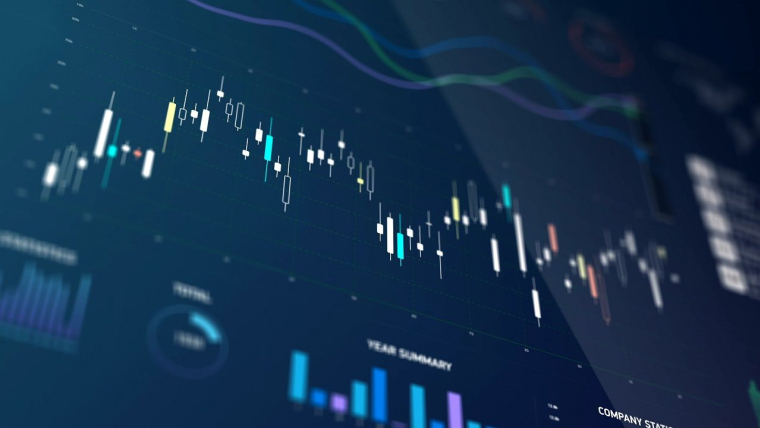 (Photo credits: Adobe Stock -)
PARIS, April 26 (Reuters) – Stocks to watch Tuesday on the Paris Stock Exchange and across Europe as futures point to an upward opening:
* ORANGE ORAN.PA reported its core operating profit (EBIDDaL) up 1% in the first quarter as its business growth in Africa and the Middle East offset lower sales in Spain and France. nL5N2WO1AQ The group also announced that it has no plans to sell its telephone pole network. nL5N2WO1BC
* FAURECIA EPED.PA, HELLA HLE.DE – Forvia, resulting from the acquisition of Hella by Faurecia, saw first quarter revenue increase by 1.1% in organic data to 5.3 billion euros and expects for 2022 a turnover of between 23 and 24 billion euros and an operating margin of 4% to 5%. nL5N2WO0YG
* ALSTOM ALSO.PA announced Tuesday that it has filed an arbitration request before the International Chamber of Commerce on the acquisition of Bombardier Transportation and refers to the violation of certain contractual provisions of the sale agreement. nFWN2WO0MU
* The ORPEA ORP.PA, in turmoil since the end of January against the background of allegations of deficiencies in assistance to the residents of their retirement homes, announced on Tuesday the postponement of the presentation of the annual results and the publication of the first independent external audit results. nFWN2WN1L2
* ESSILORLUXOTTICA ESLX.PA filed a lawsuit against JP Morgan in the United States for failing to detect signs suggesting fraudulent transfers, according to filings filed Monday evening in the federal court in New York. nP6N2VR04F
* LAGARDERE LAGA.PA maintains its annual targets after recording a 44% increase in published data in its quarterly turnover to 1.3 billion euros. nFWN2WO0MK
* M6 MMTP.PA on Tuesday published consolidated revenues up 8.7% in one year, to 322.5 million euros. nFWN2WN1HQ
* HSBC HSBA.L posted a larger-than-expected quarterly earnings decline on Tuesday and ruled out the possibility of further share buybacks this year due to rising inflation and economic uncertainty due to the war in Ukraine which is expected influence its prospects.
* UBS UBSG.S on Tuesday posted unexpected growth in net profit in the first quarter, thanks to the dynamism of transactions. nL5N2WO0RO
* NOVARTIS NOVN.S recorded a lower than expected first quarter operating profit increase as sales growth of its new drugs was partially offset by unfavorable currency effects.
* RANDSTAD RAND.AS posted a higher-than-expected net profit at € 286 million on Tuesday. nL5N2WO1U9
* SANTANDER SAN.MC posted a net profit in the first quarter up 58% year-over-year on Tuesday thanks to higher results in Europe and a solid performance in South America.
* BAYER BAYGn.DE – The German group said on Monday evening that it had a "very positive" start to the year thanks also to its activities aimed at agricultural markets and confirmed its forecasts of annual operating profit per share net of the effects variation.
* BMW BMWG.DE and Audi of VOLKSWAGEN VOWG_p.DE group have suspended car deliveries by train from Germany to China due to the war in Ukraine, the Nikkei business newspaper reported Tuesday.
* ASSOCIATED BRITISH FOODS ABF.L reported half-year profit nearly doubled as its Primark brand improved performance as health restrictions eased.
* MAERSK MAERSKb.CO revised up its forecast for the annual gross operating surplus after the highest results in the first quarter.
* DEUTSCHE BÖRSE DB1Gn.DE – The operator of the Frankfurt Stock Exchange raised its 2022 targets on Monday after a first quarter that exceeded expectations, driven by strong trading activity.
* VALNEVA VLS.PA and Pfizer PFE.N on Tuesday announced positive Phase II pediatric data for their Lyme disease vaccine candidate, VLA15.
* KORIAN KORI.PA – The manager of retirement homes and nursing homes recorded a 7.4% increase in turnover in the first quarter on Monday to 1,093 million euros and confirmed the objective of organic growth of more than 4 % in 2022. nP6N2VR04E
* SODEXO EXHO.PA – The collective catering group is in talks with the CVC fund in view of the opening of the restaurant ticket division capital, the newspaper Les Echos reported Monday. nL5N2WN3XT
* KUEHNE & NAGEL KNIN.S – The Swiss logistics group posted a 162% increase in first-quarter net profit on Tuesday thanks to strong demand.
* SSAB SSABa.ST reported a larger-than-expected quarterly earnings increase on Tuesday in the wake of rising steel prices, but the Swedish steelmaker said the supply and demand outlook was marred by uncertainty.
* SMCP SMCP.PA posted a 26.4% increase in its consolidated revenue in the first quarter and confirms its forecast for 2022 provided the Asia Pacific Healthcare Environment (APAC) improves fairly quickly. nFWN2WO00G
(Written by Marc Angrand and Latitia Volga, edited by Jean-Michel Bélot)