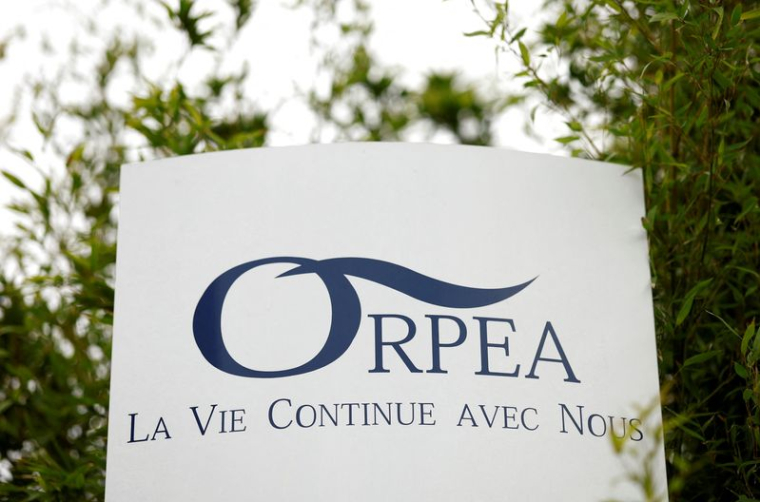 ORPEA: STATUS OF EXTERNAL VERIFICATIONS AND REPORTING OF RESULTS, LOWER THE TITLE
(RPT codes)
PARIS (Reuters) – The Orpea group, in turmoil since late January amid allegations of deficiencies in assistance to residents of its nursing homes, released its first independent external audit results on Tuesday and announced the postponement of the presentation of its annual results. .
In the wake of these announcements, Orpea stock lost 2.24% mid-morning on the Paris stock exchange, in a Parisian market up 0.53% at the same time.
"Faced with the exceptional situation that the company is going through (…) Orpea has decided to postpone the publication of its annual report under review to Friday 13 May 2022", specifies the Ehpad group (accommodation facility for non self-sufficient elderly ) private in a press release.
In the report on the progress of the external evaluation mission launched last February 1, published on Tuesday, the firms Grant Thornton and Alvarez & Marsal underline that their investigations "do not yet confirm the existence of a system that leads to regular situations of lack of the offer of protections or of a system of rationing of the catering "nor that of" a system aimed at deliberately organizing a situation of shortage of personnel in order to optimize the profits of the group ".
However, they specify that their "preliminary surveys" relating to the period 2019-2021, "without prejudice to all the investigations that remain to be carried out", made it possible to "identify the existence of discounts, rebates and rebates also granted by of suppliers of products financed with public funds, incorrect declarations of the work accounts to the supervisory authorities, non-fulfillment in the contractualization of fixed-term contracts and recourse to intermediaries, including a former prefect ".
The government announced at the end of March that it had filed a complaint against Orpea to ask for the reimbursement of public contributions, up to several tens of millions of euros, the use of which, in its opinion, would have been stolen.
Orpea also announced in its press release on Tuesday that the group will ask the commercial court for an extension of the deadline to hold the annual general meeting at the end of July 2022.
(Written by Myriam Rivet and Matthieu Protard, edited by Matthieu Protard and Kate Entringer)