The Easter weekend reminded us one of the biggest banking problems of the year. For four days, SEPA transfers could not be made in France and Europe due to the closure of the body at the transaction processing center, annexed to the European Central Bank in Germany. All have been suspended except instant transfers, which are available 24/7 and take just 10 seconds.
One of the best banking enhancements is available in over 50% of establishments or in over 90% of payment accounts in France. Yet … According to the National Cashless Payments Committee (CNPS), overseen by the Banque de France, only 3% of transfer volumes in France are instant transfers. Adoption among individuals, as among professionals, is close to zero. Whose fault is it ?
The goose egg of the banks
At a time when the French will spend 219.90 euros on average this year the instant transfer remains a device billed by many banks, in addition to the monthly contributions. The excuse of technological innovation is not acceptable: instant transfers arrived in France five years ago.
Among the traditional places, La Banque Postale and Crédit Mutuel Arkea are the only ones to have taken the step of free. Many still charge it – up to one euro per transaction! – and limits the amount. In short … all so as not to motivate customers to use it and see it as an attractive service that improves their bank. When you click on the confirmation of a transfer, the paid option isn't very interesting.
To be able to dispose of it for free, it is best to contact online banks. On this point, the first for the number of customers, Boursorama Bank, score points with your completely free policy. This is also the case with Fortuneo and some Hello bank! (for a fee). Among the new N26 banks he is one of the good students but only in his premium formulas.
Current profile
Conditions: No income conditions – Welcome and Ultim cards
Annual fee: € 0 • Initial deposit: € 300
Check deposit: ✔ • Cash deposit: ✘
Credit card
Monthly cost of the card: 0 €
Euro zone withdrawals: free • Euro zone payments: free
Withdrawals in foreign currencies: 1.69% • Payments in foreign currencies: free
Proposed cards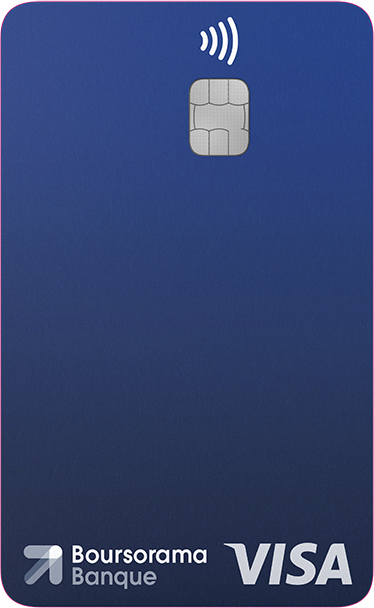 mobile payment
SEE MORE
1
As a result of these banking excesses, the result is definitive. Compared to Europe, the average amount of French instant transfers is only € 530 when it is € 1,780 elsewhere.
This excessive difference in the French case is also explained by the fact that even professionals are slow to use it. Businesses don't dare to resort to instant payment for the same reasons as individuals. However, it would be a real step forward for them too, because they would put an end to the waiting times to receive a transfer from a partner or a customer.
Too bad that the banks have decided to make it an additional source of income. But one last element could explain the banks' reluctance: Paylib. Many in France have invested in this "Paylib" project, which also allows users to make instant payments. Offering instant SEPA transfers for no fee would already undermine the system buried by Google and Apple for its mobile payment service.